This is the official website of
Kosi
, also known as
The Sublime Miss Kosi
,
Kosi Gyebi
,
Kosi Gyebi Sorensen
,
Akosua Gyebi
, and
Akosua Gyebi Sorensen
. She is a singer, vocalist, singer-songwriter, and arranger in
jazz
, r&b, blues, and rock music.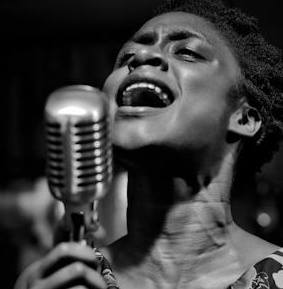 She's more than just a drama queen. She's got piercing eyes and a voice that's larger than her body. But, small as she is, she won't fit in a box. She switches styles more quickly than you can follow. First she's jazz, then she's blues, then she's rock, but always powerful. You definitely want to hear this girl sing... if you can handle it.
Good things happen when you follow me on spotify: